Innovative Technology to Increase Confidence & Student Success: New Tool for Social and Emotional Learning
Amidst the minefield of potentially harmful, social media apps that have so many young people trying to simply keep up by looking cool, there are some amazing online tools that build rather than break down one's sense of self-worth. Enter Cognitopia with its MyLife multimedia digital portfolio that transforms how students can effectively communicate their strengths, goals, and learning styles in a way that augments their self-direction and helps educational team members gain essential insights into the students they engage. MyLife allows users to express who they are and where they want to go in a positive and uplifting way. It's not about comparing oneself to others and it's not about keeping up. It is about one's unique identity and allowing those in their school, home, and career development circles to gain a private, secure, and uniquely powerful insight into who they are, what works for them, and what doesn't. For individuals with intellectual and developmental disabilities, especially during any kind of school or life transition, MyLife offers an easy and valuable tool to confidently communicate strengths, skills, goals, and accommodations to drive Individualized Education Plan (IEP) or Individual Support Plan (ISP) meetings.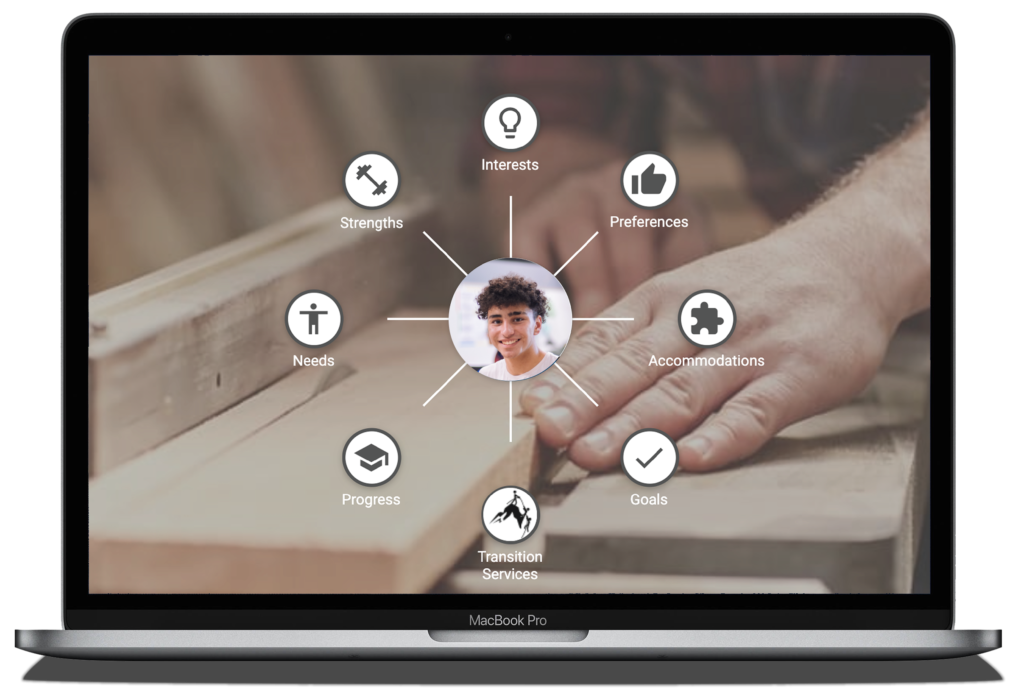 Cognitopia's "wheel and spoke" graphic user interface is completely non-technical. It's easy to create and understand and it saves time in learning essential information about an individual. MyLife portfolios can be populated with just about any media, aid in monitoring goals, and provide easy access to task routines (even via QR code). Portfolios are easy to share privately with authorized team members and family, and regardless of ability status, MyLife portfolios provide an engaging tool for social and emotional learning that builds self-knowledge and supports effective communication with others.
(Read more about the real world benefits of Cognitopia as a communication tool for students with IDD and their parents.)