Improve independence, self-determination, and transition success with Cognitopia.
"It's the Coach you carry with you in your pocket."
– Rick Laferriere, Director, Workforce Initiatives at CVS Health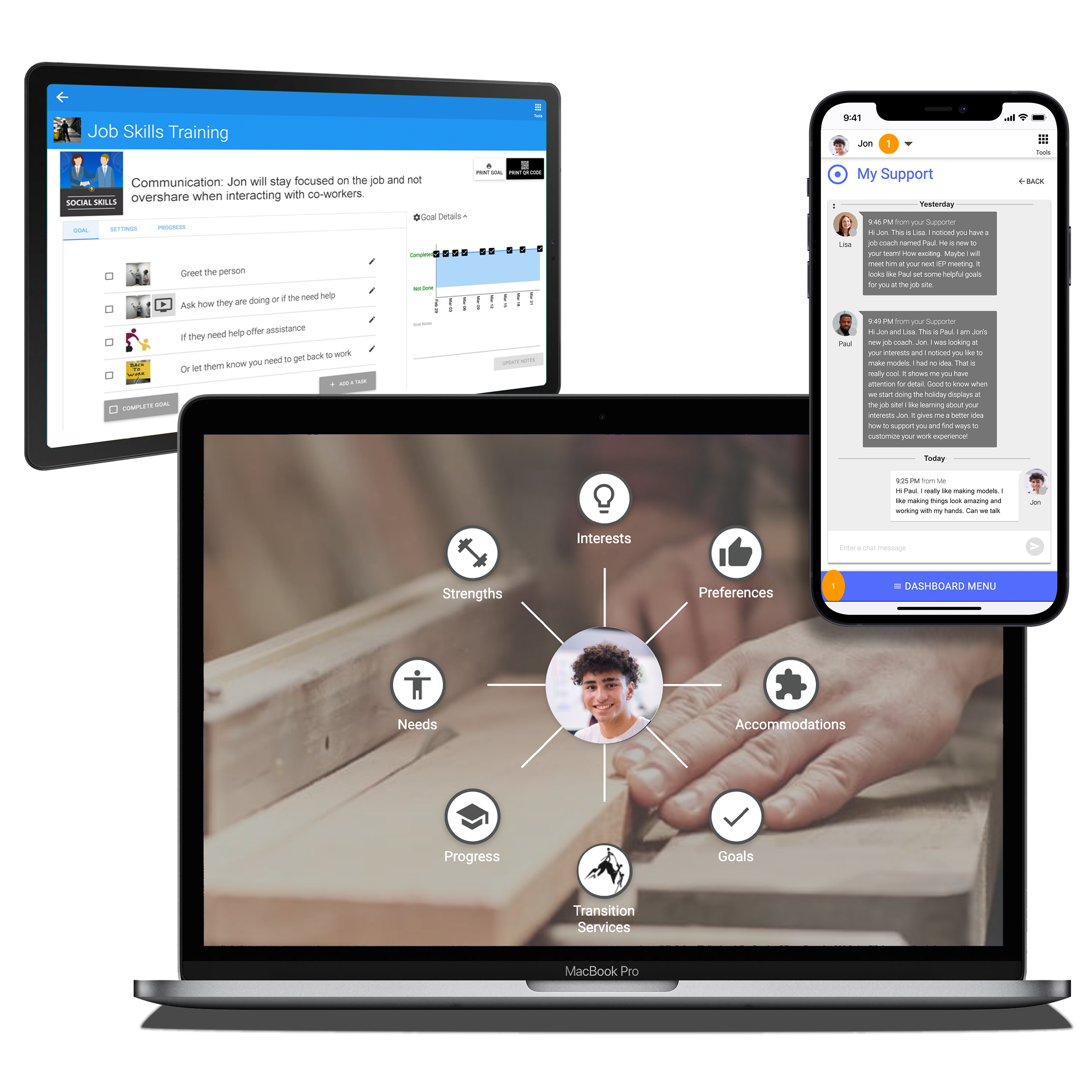 Remote Coaching & Support
---
learn about people, assign work, give real-time feedback
goals, assignments, homework
graphic progress points stimulate accountability & action
MAINTAIN CONNECTION & ENGAGEMENT
when people are away, at home, over summer
DISTRIBUTE VALUABLE INFORMATION
customizable digital portfolios for onboarding, recruitment, and more…
Cognitopia Supplements a Real Coach, increasing the available support offered - anytime and anywhere.
– Rick Laferriere, Director, Workforce Initiatives at CVS Health
Share it, Do it, Track it
REMOTE SUPPORT • ANXIETY REDUCING • STIGMA FREE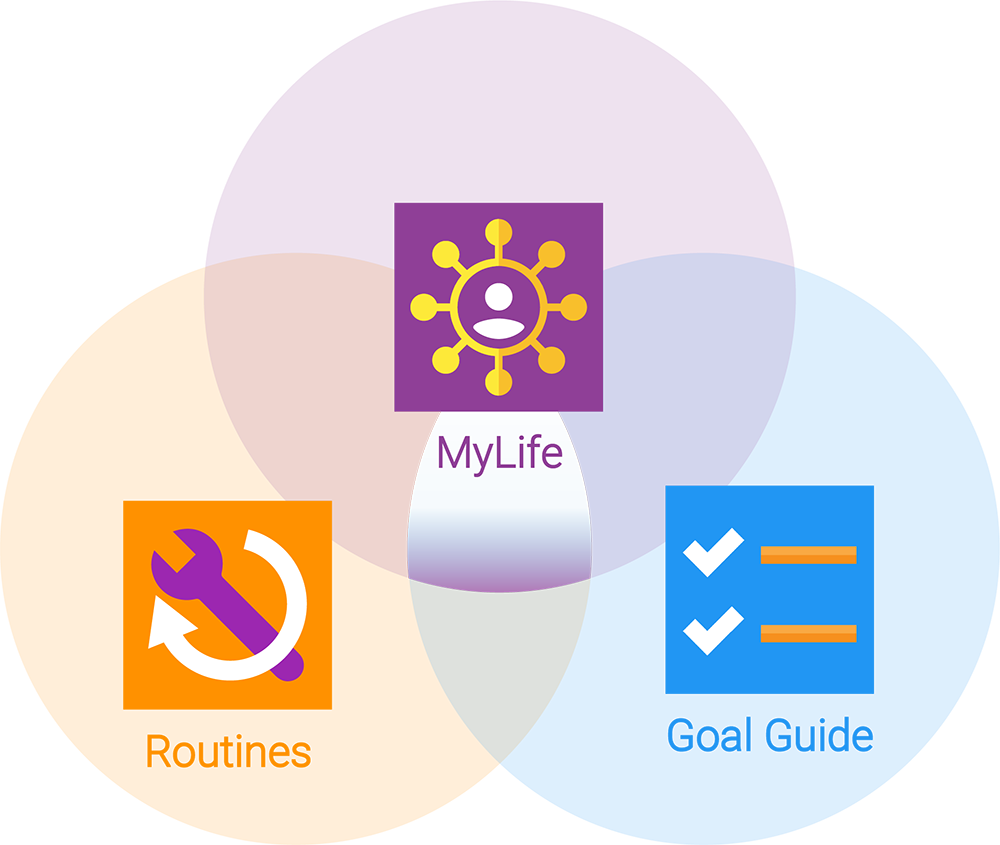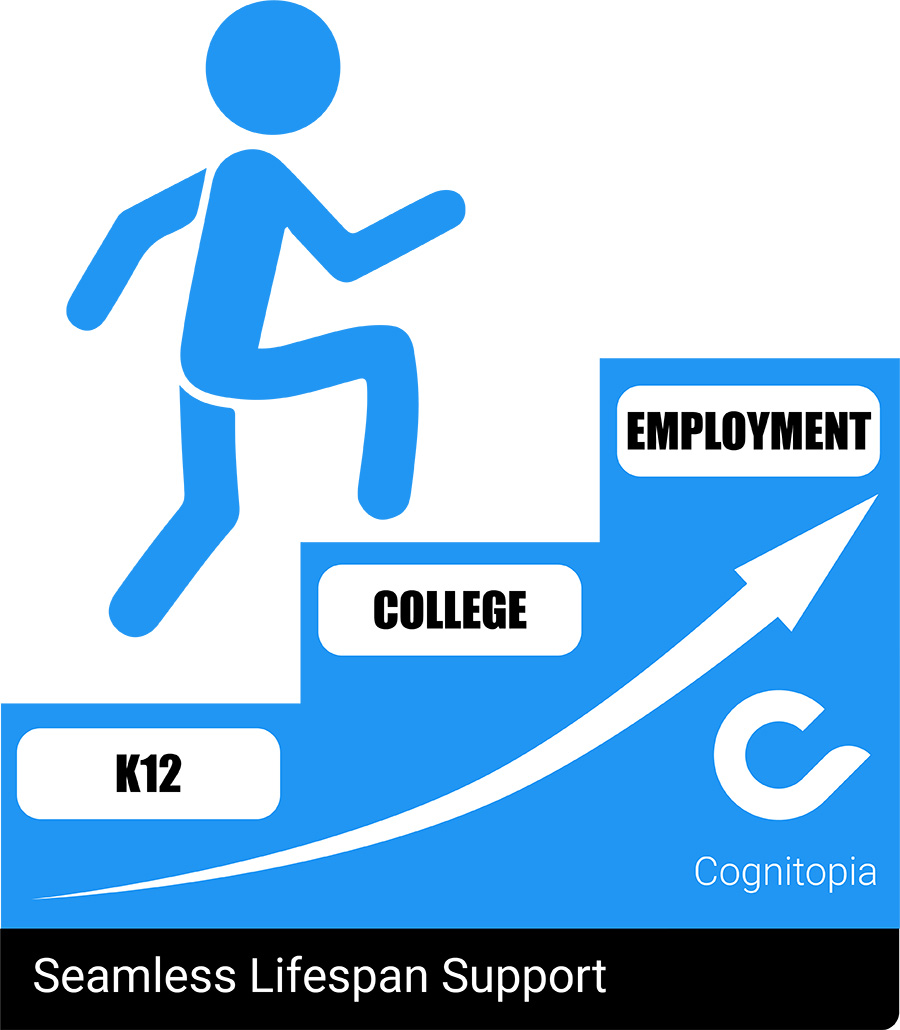 BUILT ON EVERYTHING WE LEARNED FROM RESEARCH AND PROFESSIONAL USE, COGNITOPIA MAKES LIFE EASIER.
---
Cognitopia work supported in part by grant funding from:
U.S. Department of Health and Human Services, Administration on Community Living, National Institute on Disability, Independent Living, and Rehabilitation Research Award Numbers 90BI0008, 90IF0080, and 90BISB0015
U.S. Department of Education, Institute for Education Sciences Award Number R324A160252
*** The content and views expressed are solely the responsibility of the author and do not necessarily reflect the official views of the funding agency.
NOW, COGNITOPIA CLIENTS INCREASE RESULTS IN MANY AREAS:
---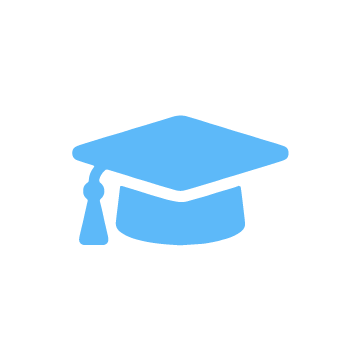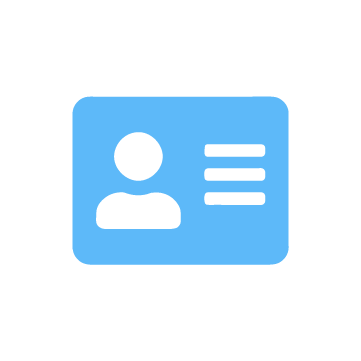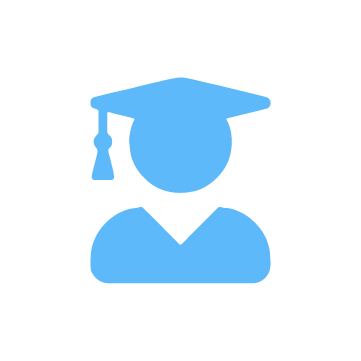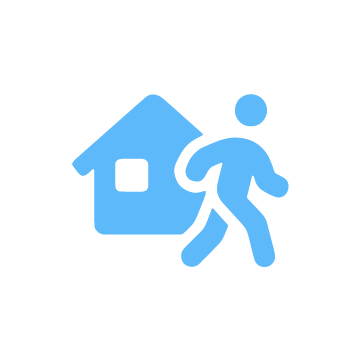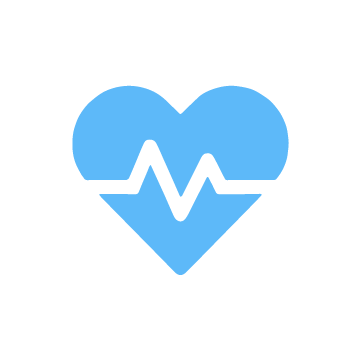 Chronic Disease Self-management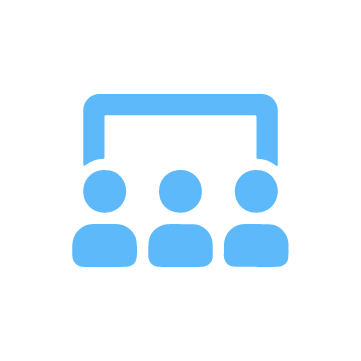 Accessible event management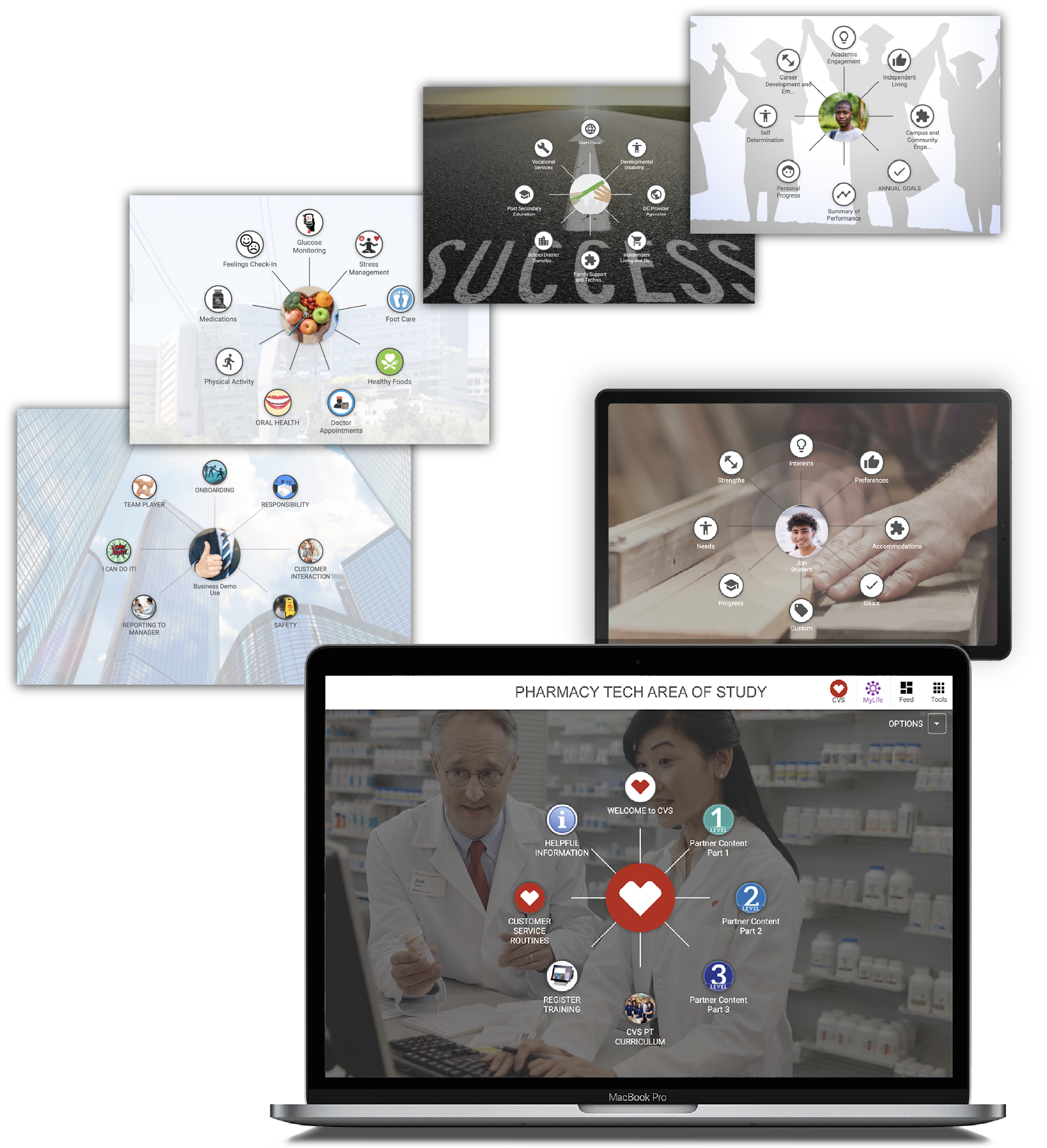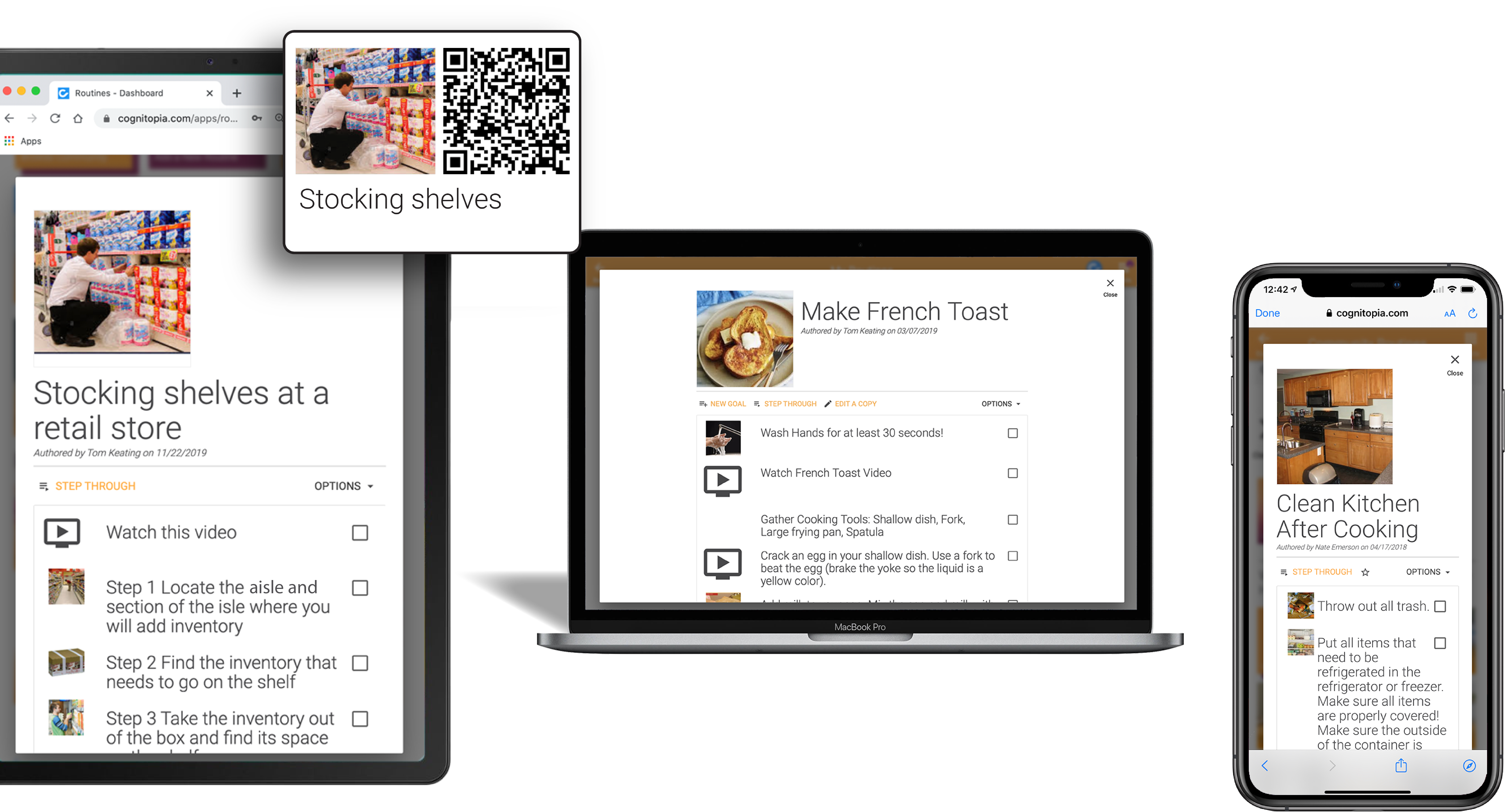 SYSTEMATIC INSTRUCTION FOR TASK ACCOMPLISHMENT USING IMAGES, VIDEOS, AND TEXT
Create multimedia task analyses
Share with multiple people
Adopt Routines from Cognitopia community library
Print Sheets for steps and assistance ratings
Print Scan Codes for access anywhere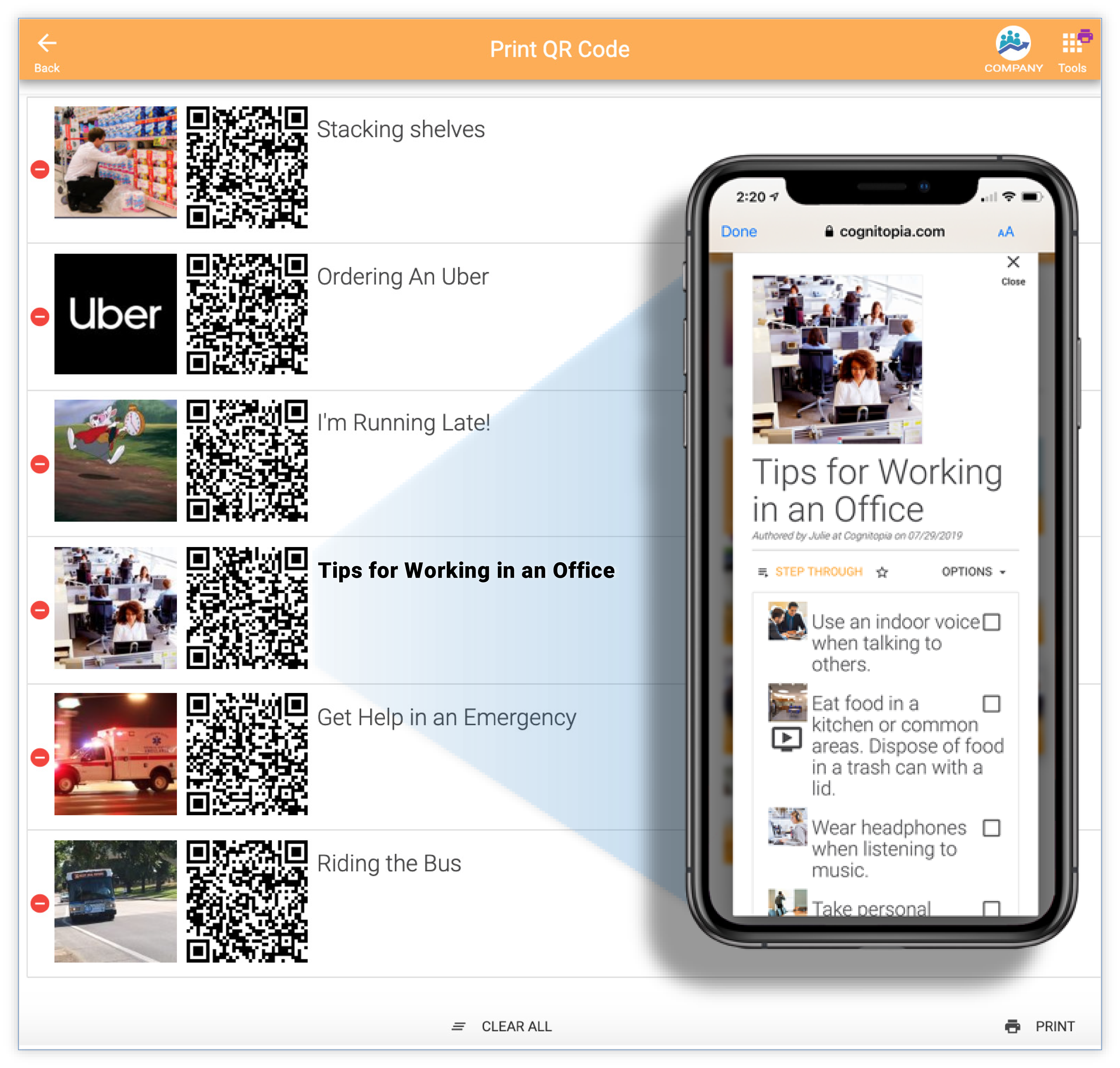 Scan QR Codes with mobile device
Get Direct Access to routines and goals
Access Anywhere
FOR Team, Personal, Training, and Life Goals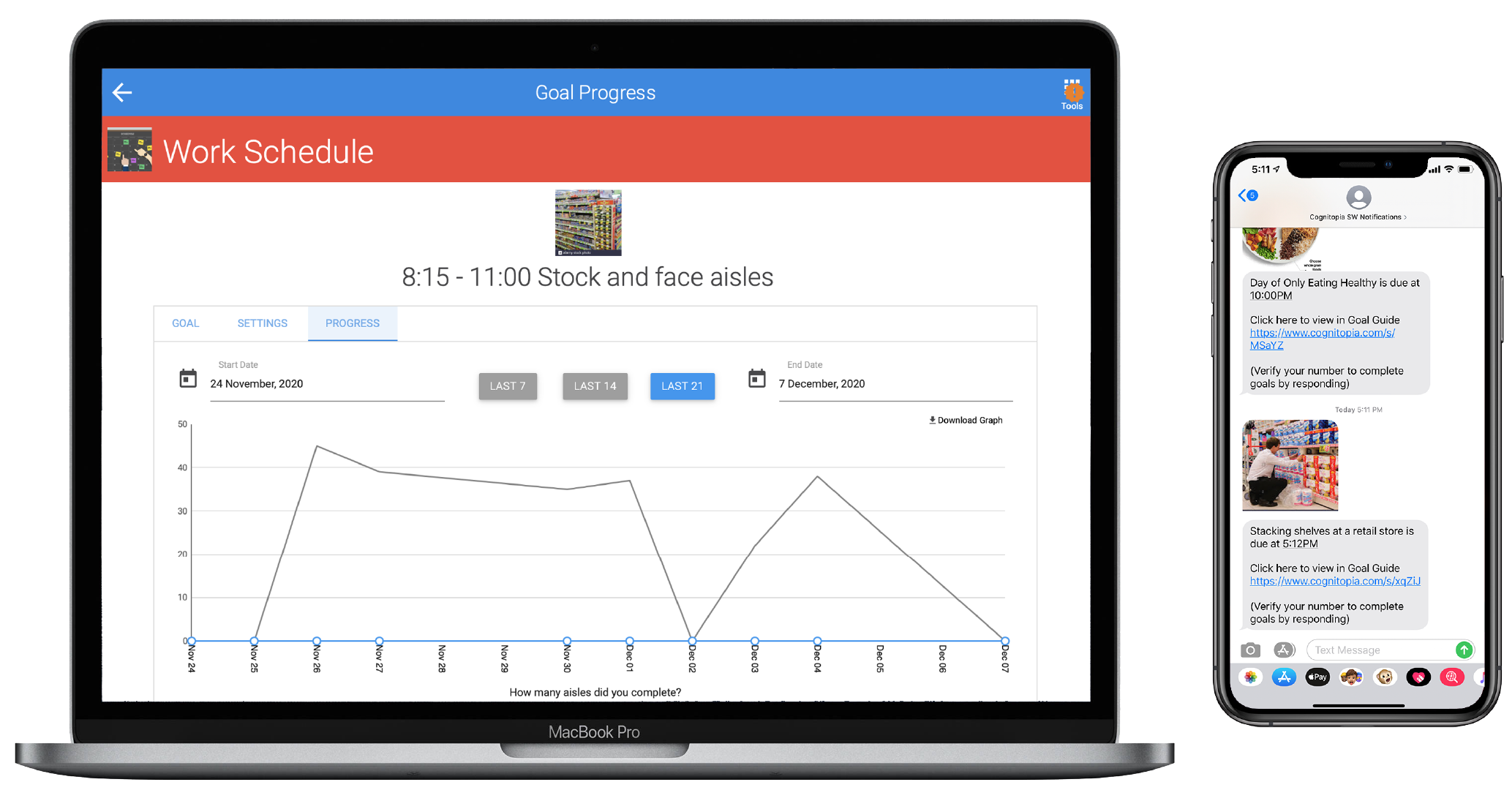 Goal Guide makes it possible for people to easily create goals, track progress, and share accomplishments with others. Goal Guide can be used as an activity reminder and scheduling system or as a task prompting tool with an emphasis on video modeling and task analysis to support task accomplishment.
Assign to Multiple People – Set Reminders – Track Progress Remotely
Convert Routines to Goals.  Set Reminders.  Track Progress Data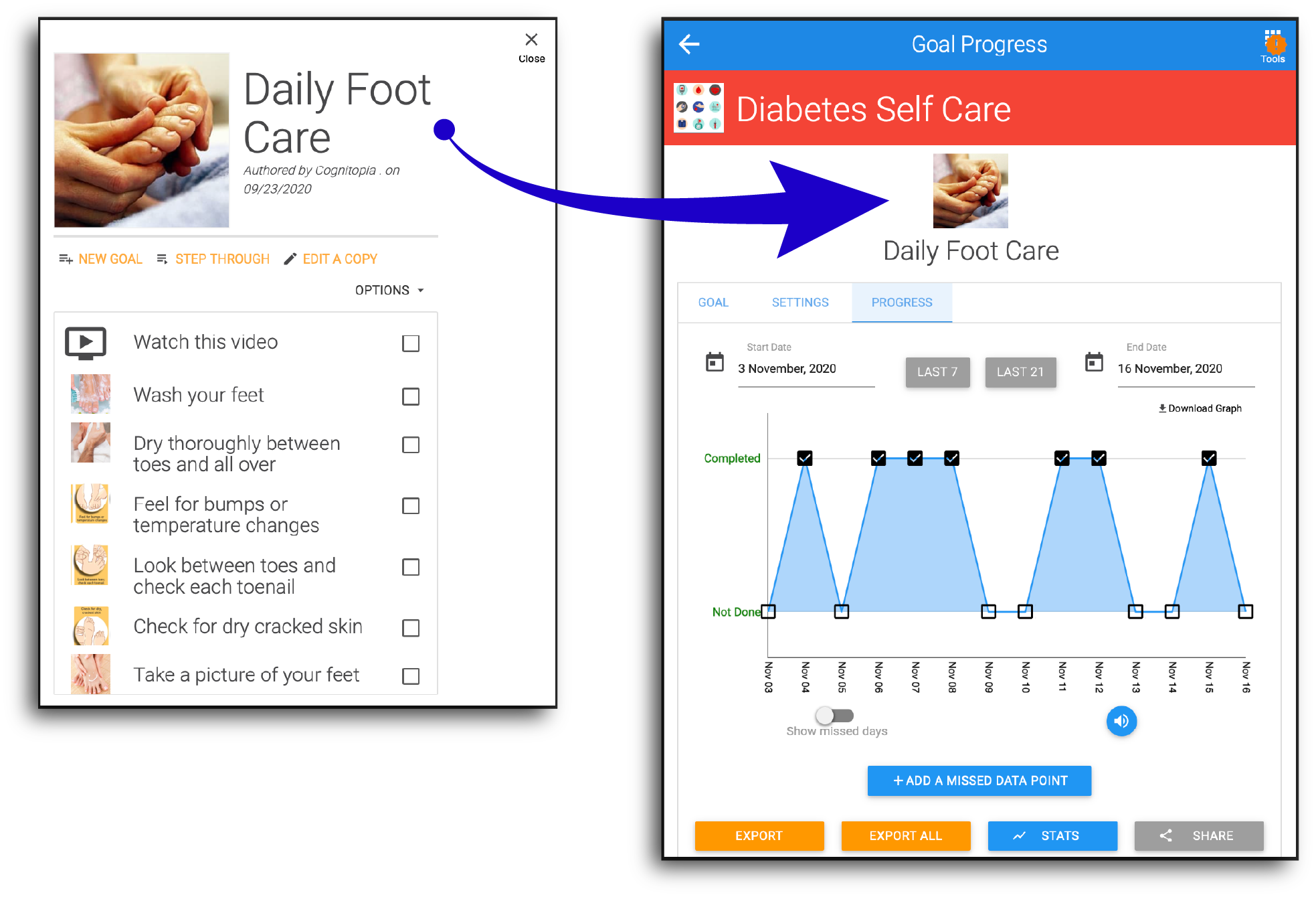 VISUAL & ACCESSIBLE  •  ENGAGING & INTERACTIVE  •  GUIDING & TEACHING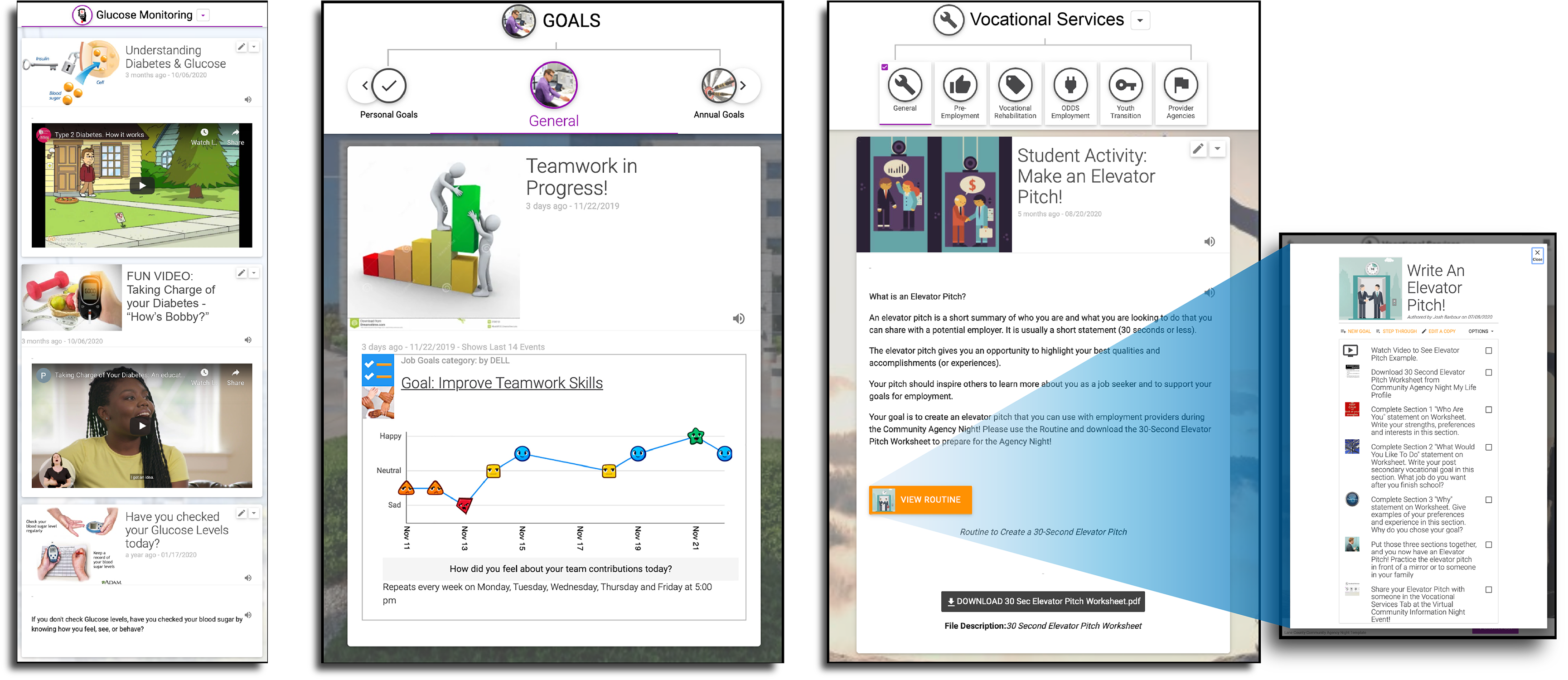 SUPPORT/MANAGE multiple people easily
SAVE TIME leveraging cloud technology
BUILD CONFIDENCE increasing performance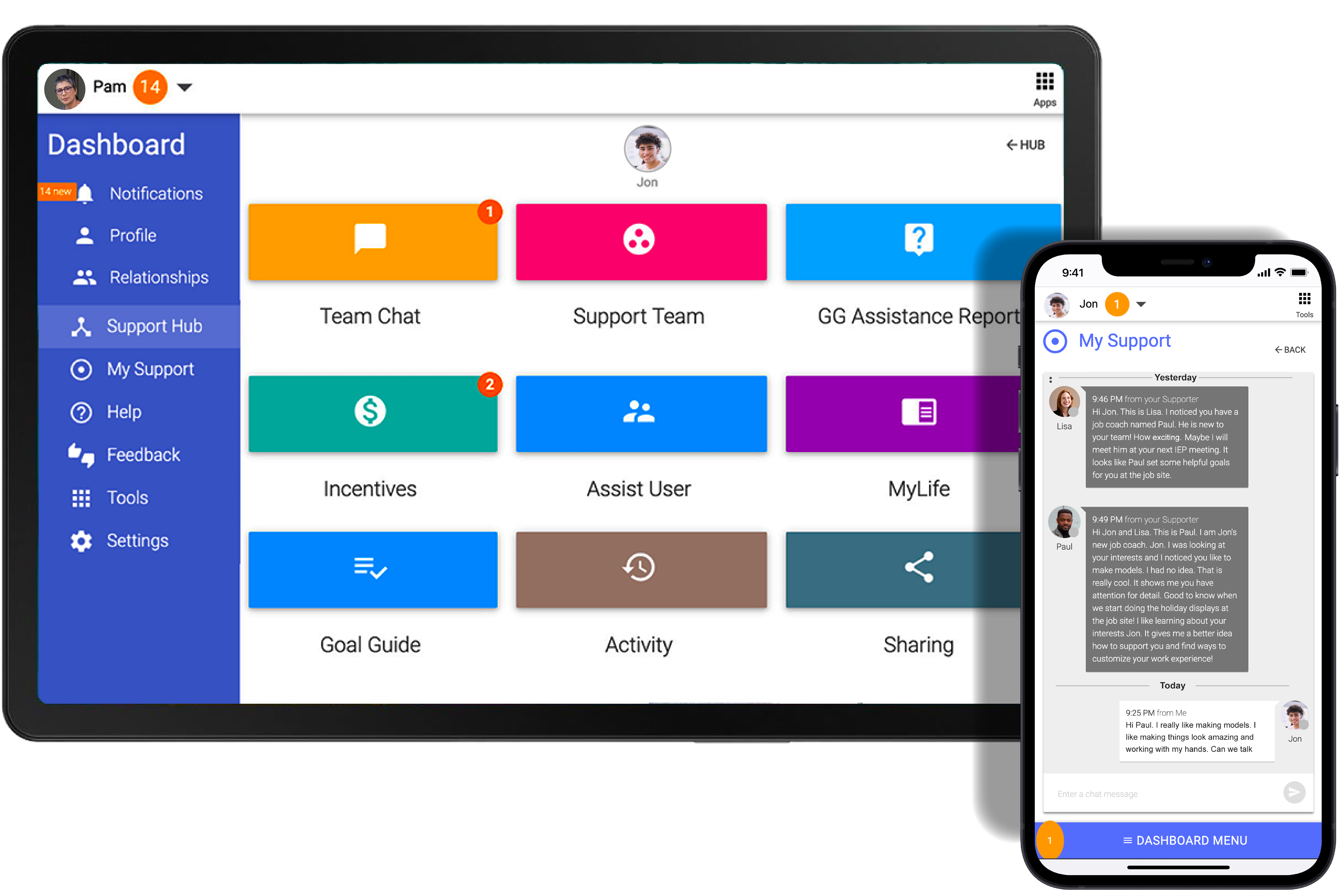 Keep it simple.  All tools are in one place when you log into your account.  The tools are integrated with each other.
You choose how you want to improve something and Cognitopia makes it easier.