Powell's Books Showcasing Neurodivergent Stories and Texts
Powell's Books, the long-standing bastion of the printed word in Portland, Oregon, always seems to be on the right path. Powell's latest move to create a new display of stories and texts centered on neurodivergence is simply wonderful and fantastically inclusive. In the words of Powell's bookseller Rin S.:
One of my goals as a bookseller is to present the topic of neurodivergence and disability in an accessible and celebratory light instead of a clinical and intimidating one. I hope through introducing these books, that someone knows themself, their friends, colleagues, and/or children better than they did before by seeing people like them in fictional and nonfictional accounts."

Rin S. – Powell's Books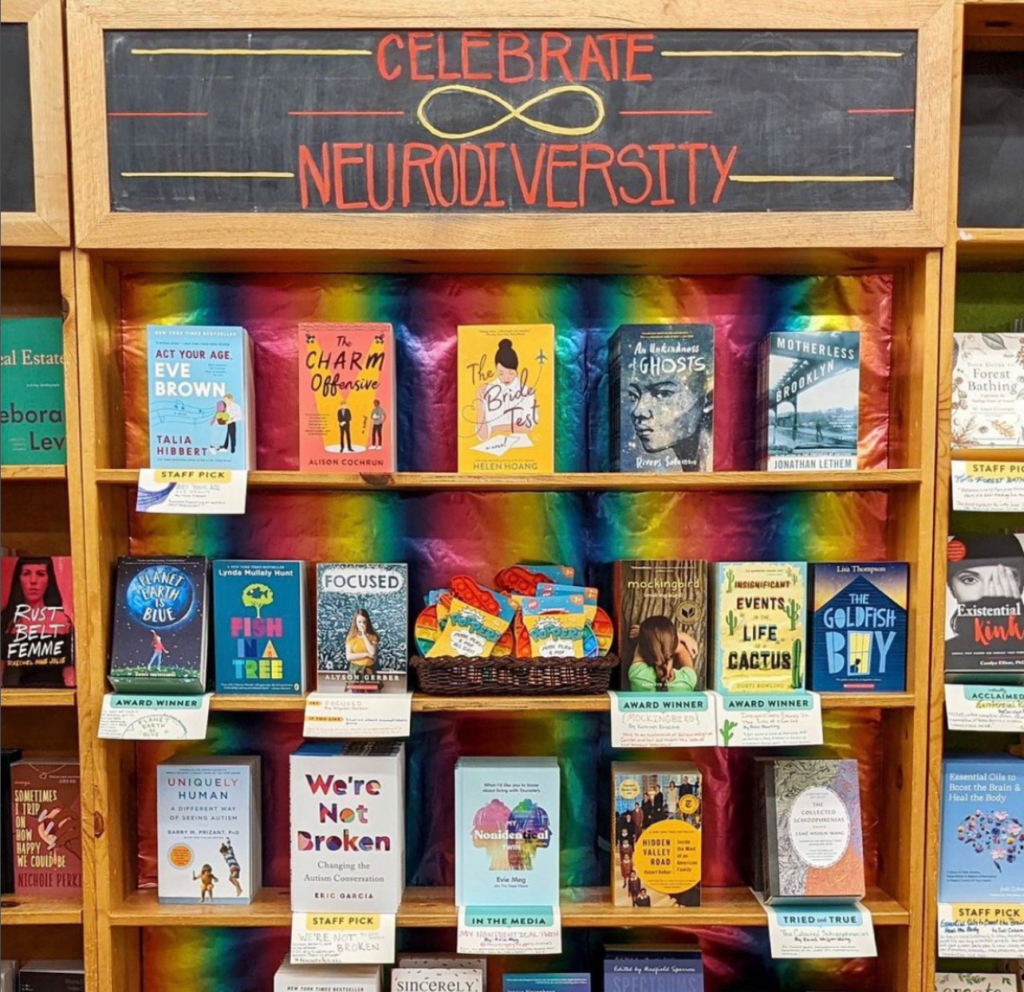 Having a wide variety of stories to choose from in the neurodivergent realm is wonderful. With both fictional and non-fiction available, neurodivergent people can find themselves celebrated, intra-story, helping to create a sense of inclusion and normalcy. Hat's off to Powell's Books!
---
Learn More About Powell's Books Here
See several books at Powell's including Neurodivergence in the title or subject here