Joke of the Day For Connection and Light
Keeping things fun and light is key to dealing with life's many twists and turns. Heck, without levity, many of us might wallow in the negative and miss the lighter side. Haling originally from Tennessee, enter Amy Jordan. Amy moved to her new home in South Eugene, Oregon back in the spring of 2020 when COVID-19 had a stranglehold on almost all of us. Both as a way to keep us smiling, as well as a way to connect with her new neighbors, Amy began displaying a new joke, or "Joke of the Day," in her front yard. Well, as zany as this might seem, her consistent gesture raised moods and inspired others to contribute via dropping off new joke material, making connections and more. Bravo to Amy! We need more of this thoughtful and contributory action to build our communities stronger and to be reminded that life is also about fun.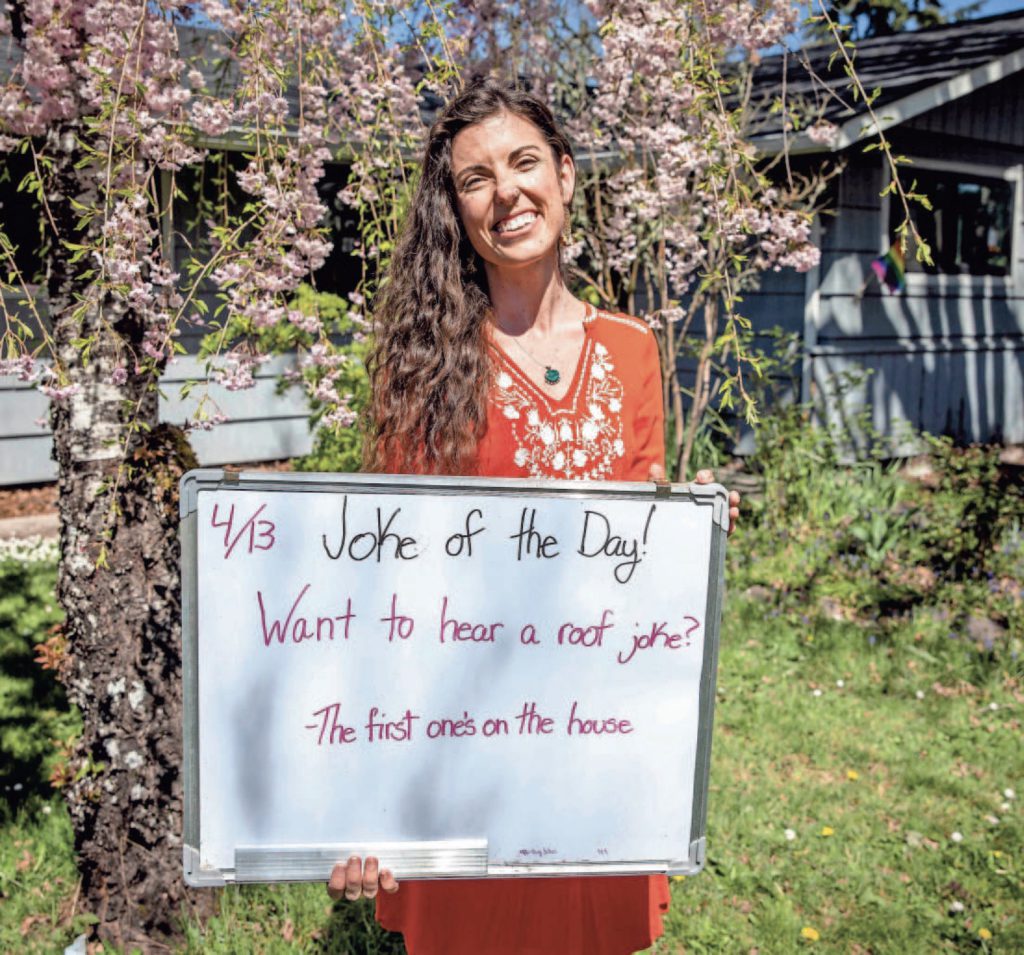 In her profession, Amy works as the Director of Services at the nonprofit Smart Living, Learning and Earning with Autism (SLLEA), a key Cognitopia partner in Eugene, Oregon. SLLEA is wonderfully innovative organization that supports and highly-important organization that supports adults with higher functioning autism to create independence and flourish in the workplace and in their personal lives. Here's a great video from SLLEA that showcases all that they do:
This story was originally covered in The Register Guard (Eugene, Oregon). Here is a link to a PDF of that story, as well as a link to the story in The Register Guard (requires a subscription).