Introducing Stairway to STEM: Online Resource for Autistic Students Transitioning to College and Other Post-secondary Educational Opportunities
Stairway to STEM (STS) is a National Science Foundation-funded project that launched in October 2018. Our mission is to help autistic students realize their capacity for success as they transition to college environments and beyond. We are a web-based resource, and our content includes more than 150 posts, videos, interviews, podcasts, and other materials that support students who have autism, particularly in STEM college and technician education programs. We foster student confidence, resiliency, and self-advocacy. (Sometimes we are asked about why we use both identity-first and person-first language. Learn more here.)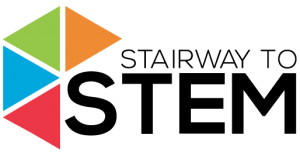 Several months ago, we began speaking with Cognitopia about collaborating. Cognitopia is supporting self-determination and transition through its suite of web-based self-management applications. We work in the same educational community dedicated to changing the narrative about autistic students. We are also both dedicated to increasing opportunities and positive outcomes by supporting students with tools and resources to help them succeed in new educational and workforce spaces. We hope to connect on some additional work with Cognitopia, but for the moment you may check out their guest post on STS here: Notes from the field: Inclusive college models & tools for autistic students who have intellectual disabilities.
To that end, we also wanted to share a few posts, podcast episodes, and videos that Cognitopia students and families may find useful. A good tip for any student, family member, or educator is to begin with our core content pages for each group. They give an overview of big issues and link to related content.
One of our very favorite things to do is to create resources and materials in response to community feedback. So, please: if there's something transition-related that you're looking for and you can't find it done well elsewhere, let us know! We'd love to tackle it.
Here is a selection of a few other posts:
Thanks for letting us share some resources in your community. Wishing everyone safe and happy holidays, and success toward education and workforce goals.
Stairway to STEM