Celebrating Dr. Margaret Giannini
We here at Cognitopia mourn the passing of the first director of NIDILRR (formerly NIDRR). Margaret Giannini was a pioneer and champion for people with disabilities well before there was support or acceptance, and long after. In fact, just a week before she died she was lobbying Congress to create a federal holiday for people with disabilities. A true inspiration to us all, Dr. Giannini's legacy can't be overstated. Living to 100 years old, the work she did for people with disabilities is nothing short of remarkable. And the path she forged to get there? A story of persistence and trailblazing. Read an excellent obituary of Dr. Giannini in this Dec. 11, 2021 New York Times article by Katherine Q. Sleeve.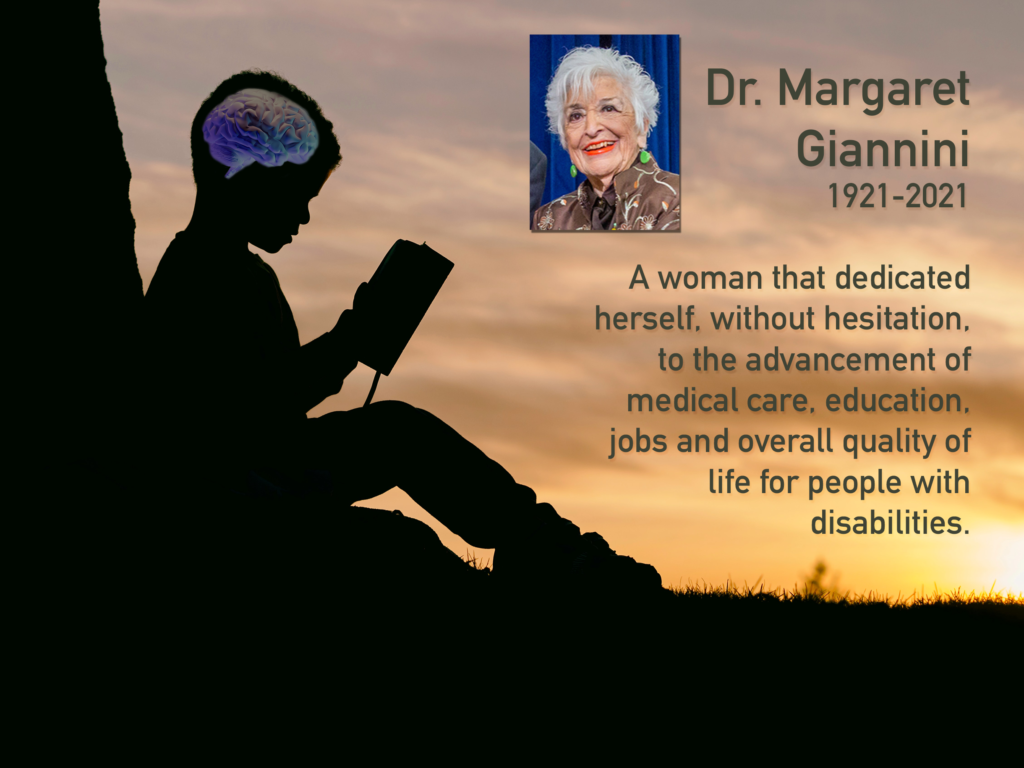 Read much more about Dr. Margaret Giannini on this Wikipedia page. The hearts and lives she touched can't be counted.